Version 4.8: New Clipboard app!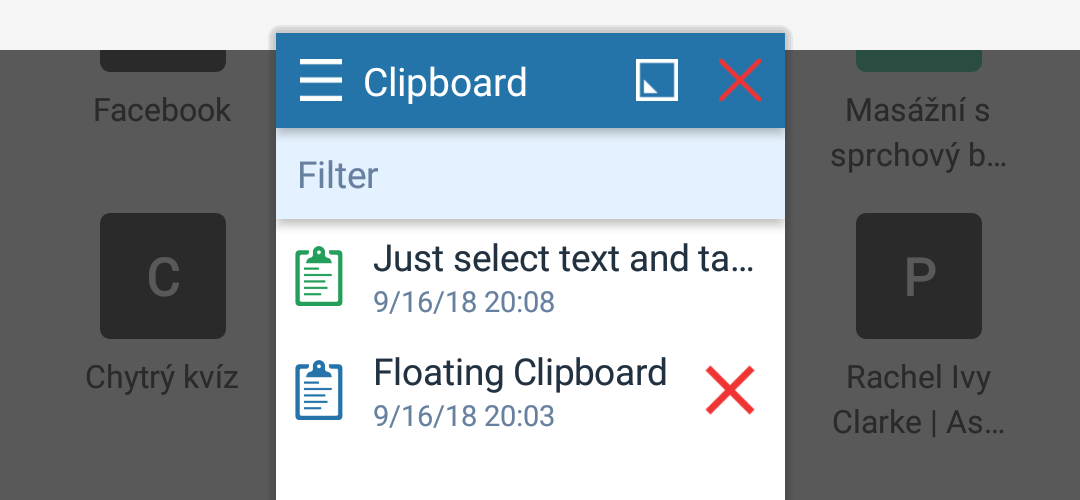 This app is going to really change how you copy-paste texts on your Android! It's a history for your clipboard. You probably know that situation – you need to copy several texts but that means to copy one, switch to target app, paste it, then switch back to the original app to copy second text… again and again. With the Floating Clipboard, you just select desired texts and copy them one by one. Then you can switch to target app and paste them there.
Every time you select text and tap Copy, it's placed to your device's clipboard as well as into the history list of the Floating Clipboard. As you can see, the current text is marked with a green icon.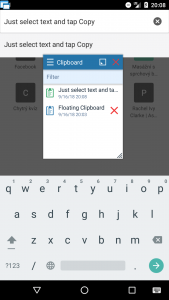 By clicking on any of the items in the list, I can send it to the clipboard so it will be pasted next time I use Paste.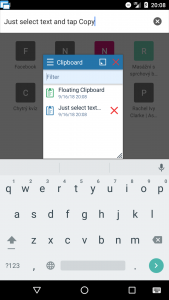 Yes, it's that easy!
See it in action:
How does it work? And what about security?
While Floating Apps is active, no matter if the Floating Clipboard app is opened or closed, your clipboard is monitored for changes. Monitoring changes to the clipboard is not possible if Floating Apps is not enabled.
If you are going to deal with sensitive data, you can temporarily disable Floating Apps to prevent monitoring of your copied passwords or other sensitive data. You can also delete particular items from the clipboard history easily, so don't worry about security.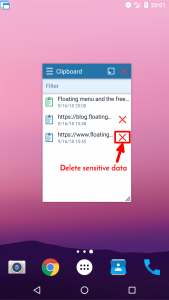 Do you like this new app?