Version 4.13: Preparations for big things…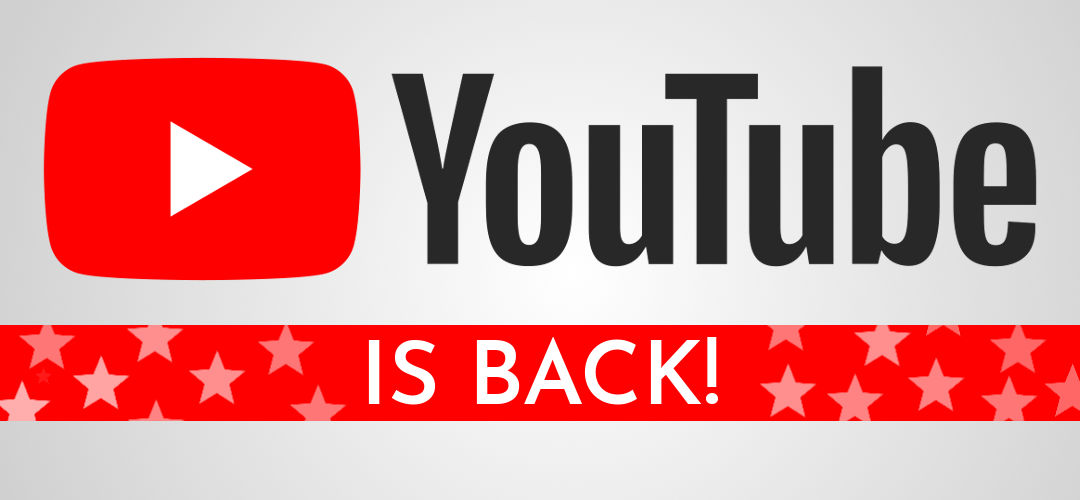 The last few months were a bit crazy… you know it. The coronavirus hit the world and affected each of us in some way. For me, it means that I need to dedicate more time to other jobs to earn money for my family and thus don't have much time for Floating Apps. But I'm not sleeping, and version 4.13 is a small step with essential changes and with a lot of invested time behind.
YouTube reinstated!
The most important change in 4.13 is that YouTube is back!
There is a price tag for it – the window can no longer be minimized, which prevents you from using YouTube to play music without the video being shown. Please don't be angry at us. It's a part of Google's and YouTube's Terms & Conditions, and we want to comply with them.
The other option is not to have YouTube at all. You can follow the instructions for creating YouTube as my app, which brings back all features.
The number of ads reduced!
Due to a turbulent situation a few months ago, I was forced to change how ads are displayed. That affected how much money Floating Apps earns and how much time I can allocate to it. But more importantly, it affected how ads are working, making the experience worse for you, users!
I don't want that! I don't like ads to destroy your experience! And so I vastly reduce the number of displayed ads.
I also fixed many small bugs related to removing ads after paying for "remove ads" in the free version.
New localization solution with live updates
One side project that earns me money and helps me to move Floating Apps further is Localazy – a translation platform built for mobile apps developers.
It was inspired by many issues I had with translating Floating Apps for you, and it's now fully integrated into Floating Apps, and so you can expect that Floating Apps is going to be better and better in your language! And the best part about it is that the updated translations can be delivered online – no more waiting for the new version of Floating Apps ;-).
Do you want to help to translate Floating Apps to your language or improve the current translation? Join the community!
Libraries, libraries, and versions…
Floating Apps does not consist only of the code I write on my own. There are also third-party libraries used for many different features. We need to keep our eyes on them, on contained issues and bugs. And from time to time, upgrade to the recent version.
Usually, upgrading to the recent version doesn't mean breaking changes, and so no extra care is necessary. But this time, there were a lot of outdated dependencies and ensuring that everything is working smoothly after so many changes need its time.
However, in the long term, it's overly important to keep up the pace.
MirrorLink to die?
Samsung announced that they are no longer supporting MirrorLink and that it's going to stop working even on older devices. That's not nice! What if you bought the Samsung phone because you want to connect it to your car? I would go back to the Samsung reseller and returned it as it no longer has declared features.
However, this means a lot of work for us as we are dedicated to helping our users, and we invested time to find out how to keep MirrorLink working. No success so far :-(. We need to wait to see what exactly is going to happen.
As you can see, I don't invest my time in bringing new shiny features only but also in caring about existing users…
Enjoy the new experience!
More stable and better Floating Apps is an essential step for further updates to come. You don't build your house without a solid foundation, and so we don't want to push things without being sure that everything is working correctly.