Kustom + Floating Apps – play nicely together!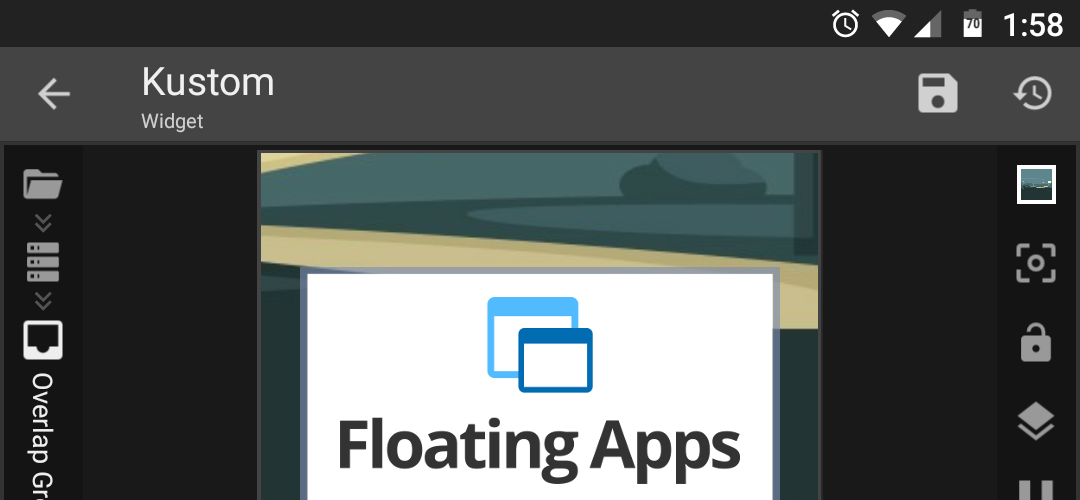 The most basic way to interface Floating Apps into Kustom is through the use of custom on touch actions.
1. Within Kustom, you can declare an action based on where you touch.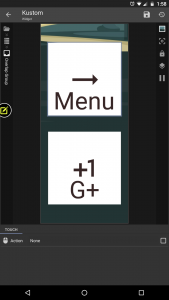 2. To utilize a Floating App from a Kustom preset, you need to select Launch Shortcut from the action menu.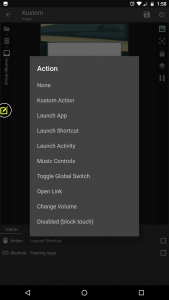 3. After selecting Launch Shortcut, select Floating Apps from the resulting menu.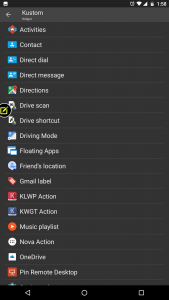 4. Now, you are in the Floating Apps shortcut configuration. Select app/action, configure it and tap Add shortcut.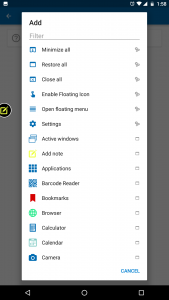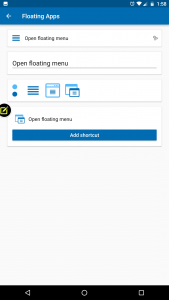 A very basic preset showing this concept in action is here: Floating Apps – Kustom component