Version 4.7: New Google Maps with route finding!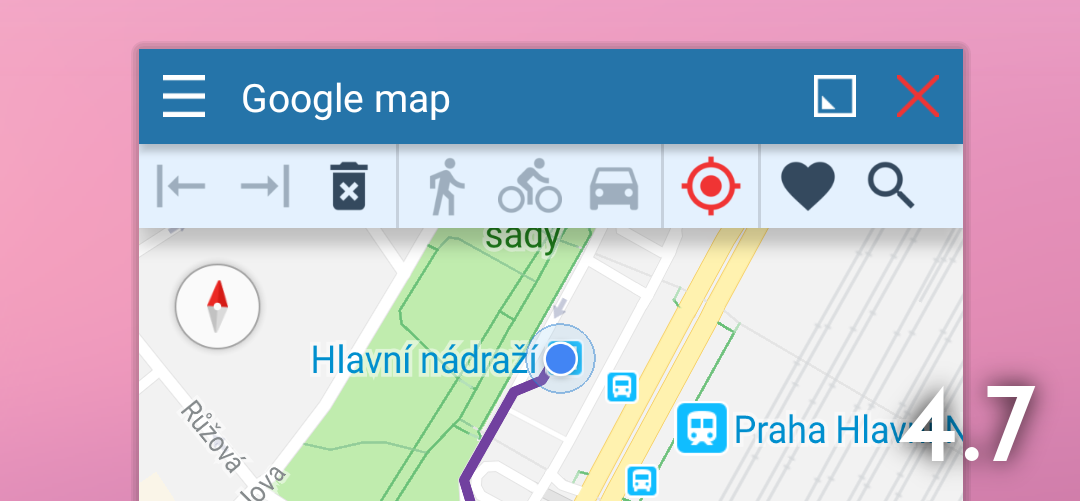 Until now, floating Google Maps was just a small tool to check "where the heck I am" or to quickly find an address. It's no longer true!
New Google Maps allows choosing starting point or destination by just clicking on the map or by searching address.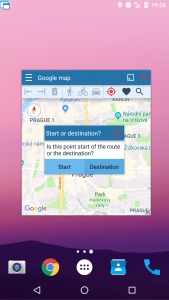 It's not necessary to choose the starting point; it's enough to define the destination. The route finding can use the current position as a starting point. Btw, you can also long press the point to move it!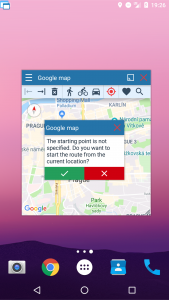 Do you want to go to your destination by car, by feet or by bike? No problem, just tap the correct icon ;-).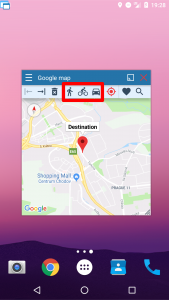 If there are alternative routes, you are offered with all of them including information about duration (counting with current traffic information) and distance.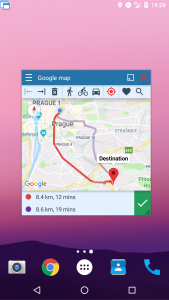 Just choose one and the map switch to a pseudo-navigation mode following your position and rotating the map according to the current direction.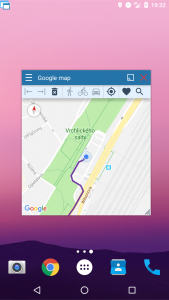 And there is also a small heart to bookmark your favorite destinations or starting points.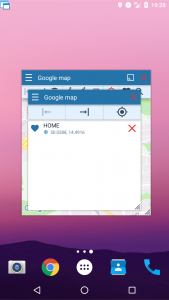 Of course, old good search dialog is still here!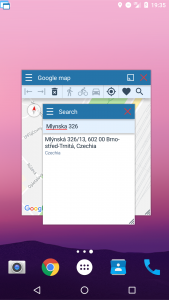 So, do you like the new floating Google Maps?