How to temporarily disable Floating Buddy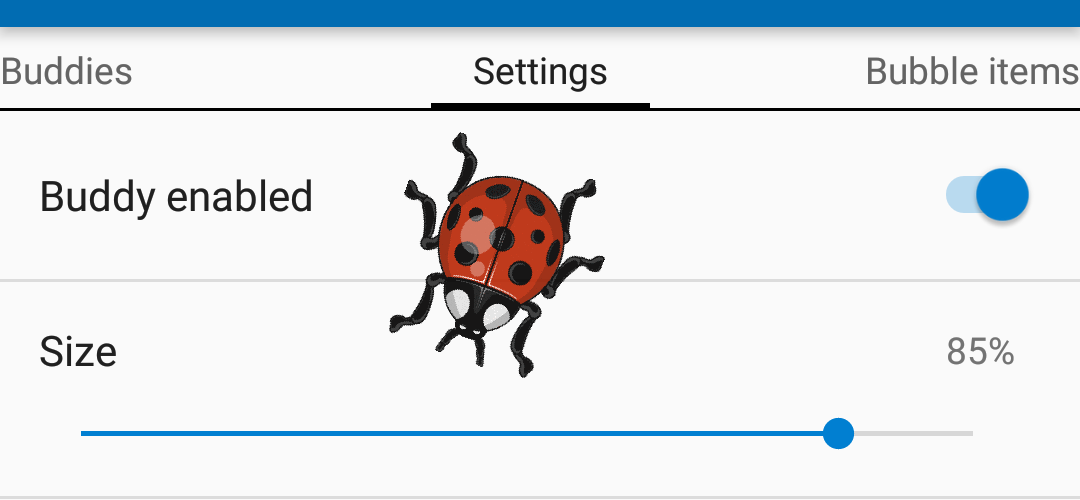 We've received a question "How to temporarily disable Floating Buddy?" from some of you. This topic is partially described in the introduction post but let's discuss it in more details now ;-).
The key is Buddy's notification with 3 options.
1. The eye icon allows you to temporarily disable the buddy. The first tap hides the buddy, the second tap shows him again.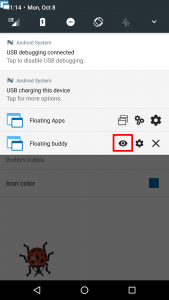 2. The cog icon allows you to quickly access buddy's setting inside the main app. This is a way how to, if you want so, reconfigure the buddy or disable him forever.
3. The cross icon allows you to "kill" the buddy's service completely. However, this doesn't disable the buddy and when the service is restarted (the app is restarted or the device is rebooted) the buddy is back! Please note that this icon also hides the notification.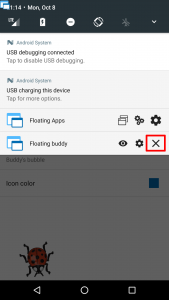 Are you missing some option or is this good enough and covers all your needs? 😉