Browser: Beginner Tips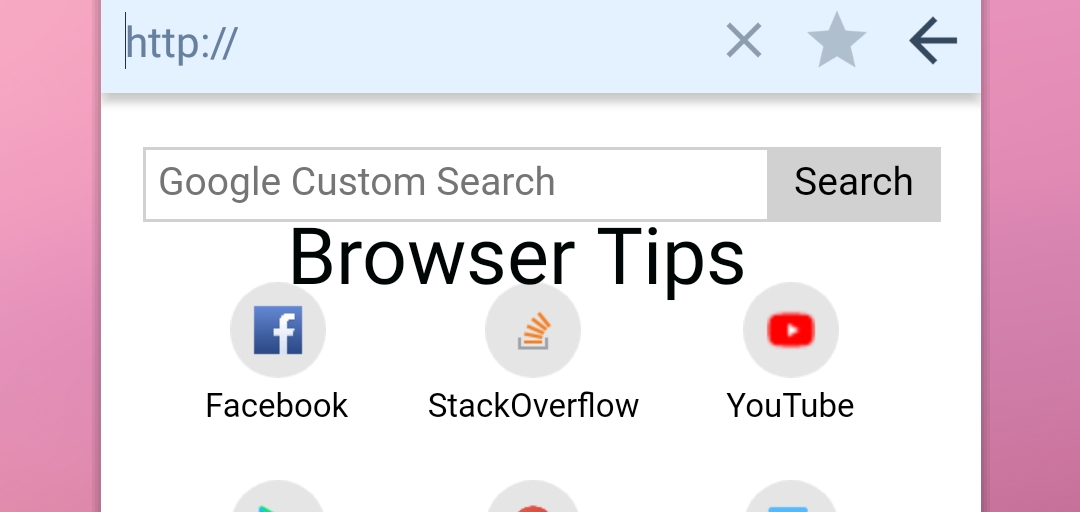 Here today I shall be doing a series of tips talking to you about how powerful the Floating Apps Browser is and what you can do to enhance your experience with it:
Make sure you have the confirm closing activated if you're prone to accidentally closing the browser & then always having to restore the session again which can be tedious. Remember it will only restore the latest browsing session so if you open a new window it will overwrite the previous if a crash or accidental close occurs.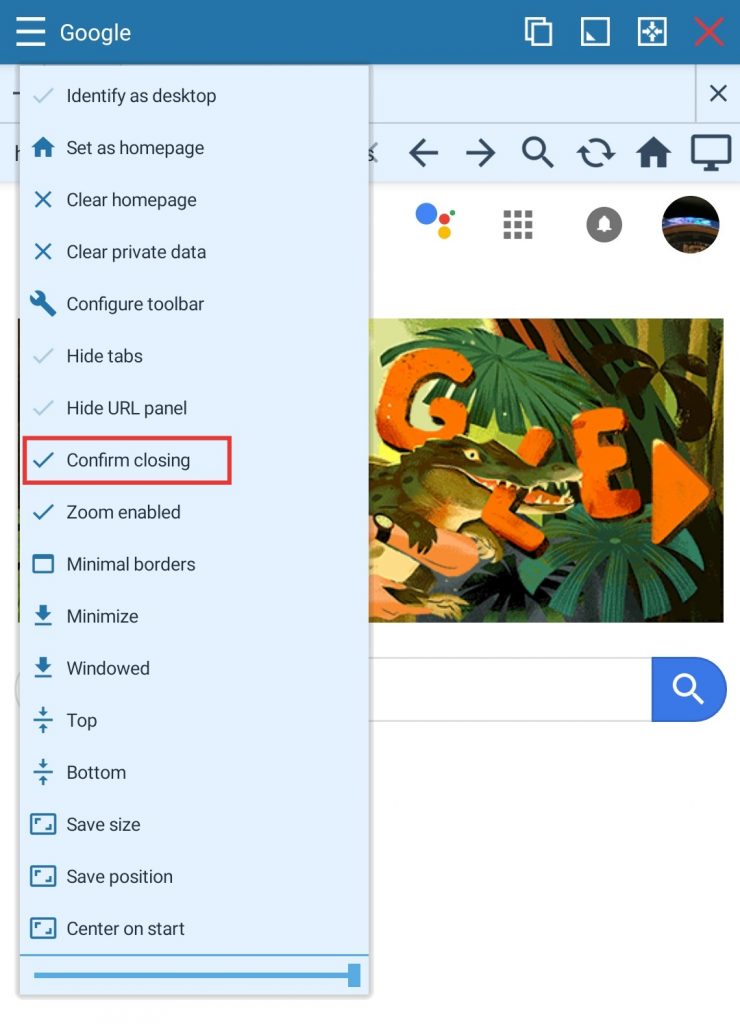 Holding most buttons such as the home button will display your current history, the bookmarks will show your current bookmarks, holding refresh will refresh all of your open tabs.

Make sure to configure the toolbar so that you can make the most of your screen; Such as being able to see the URL more so you know where you're at and can edit your searches easier for example. And being able to get the most out of the powerful features the browser has to offer such as Find on page, the forward/back buttons and more!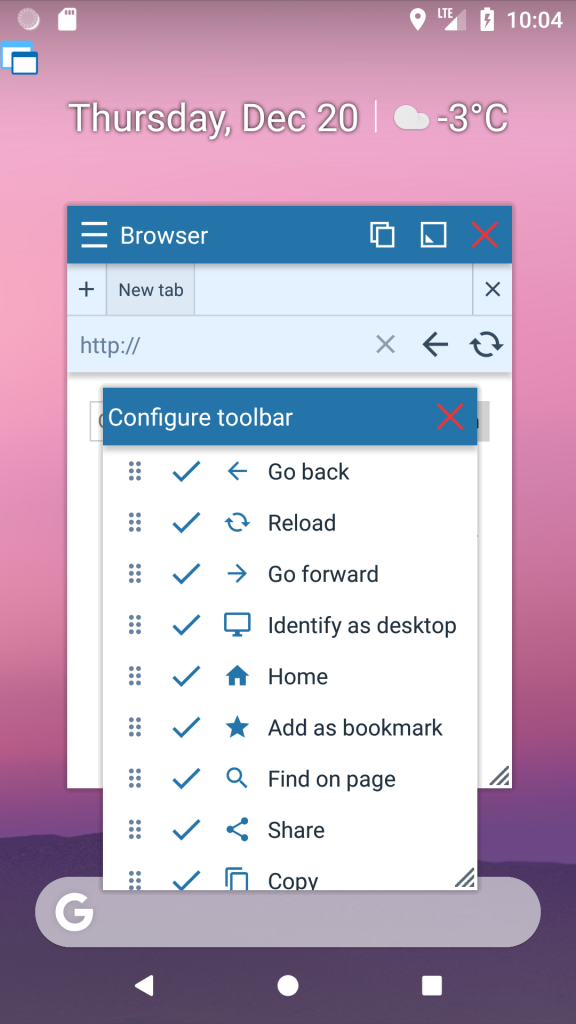 Lastly for beginners I would recommend finding out the best opacity, position and size for the browser window based on your general usage as in will you be needing to see multiple things? If so reduce the opacity so you can see through the window to enhance your multitasking if that is appropriate. In the case of the size & position you are able to customise it to your preference so you can see multiple things at once whilst making sure you are using the screen size exactly how you want and what better way than with floating apps!