NETFLIX in your car? No problem!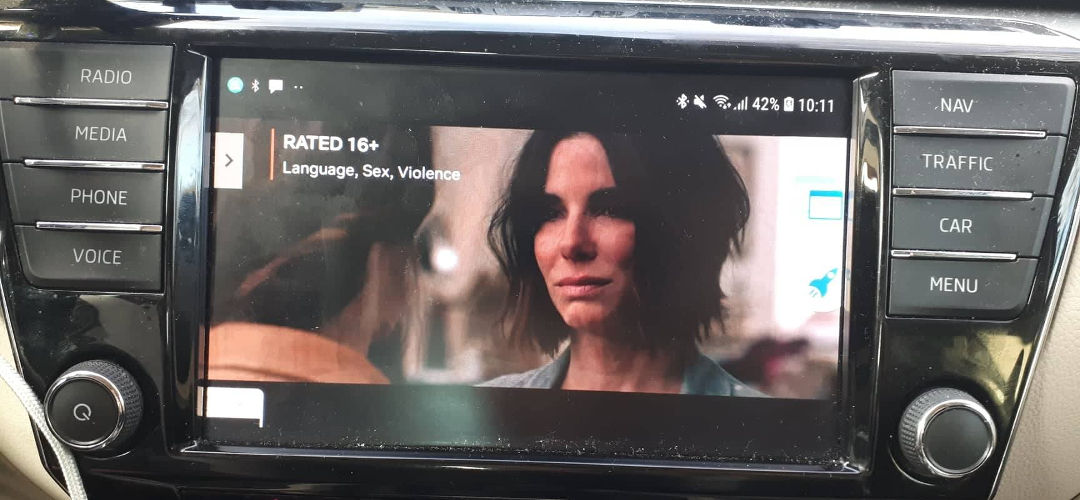 NOTE: Full MirrorLink on Samsung phones with Android 10 is a bit different!
What do you need?
1. MirrorLink compatible car
2. MirrorLink compatible phone with Android 7 or 8
3. Netflix on your phone with an active account
4. Floating Apps for Auto on your phone
5. Active free-form mode and MirrorLink expert
6. The latest version of LG MirrorDrive installed
7. Know how to do the double LG MirrorDrive trick

After you perform the double LG MirrorDrive trick, you can easily start Netflix using the floating launcher and enlarge it to fullscreen.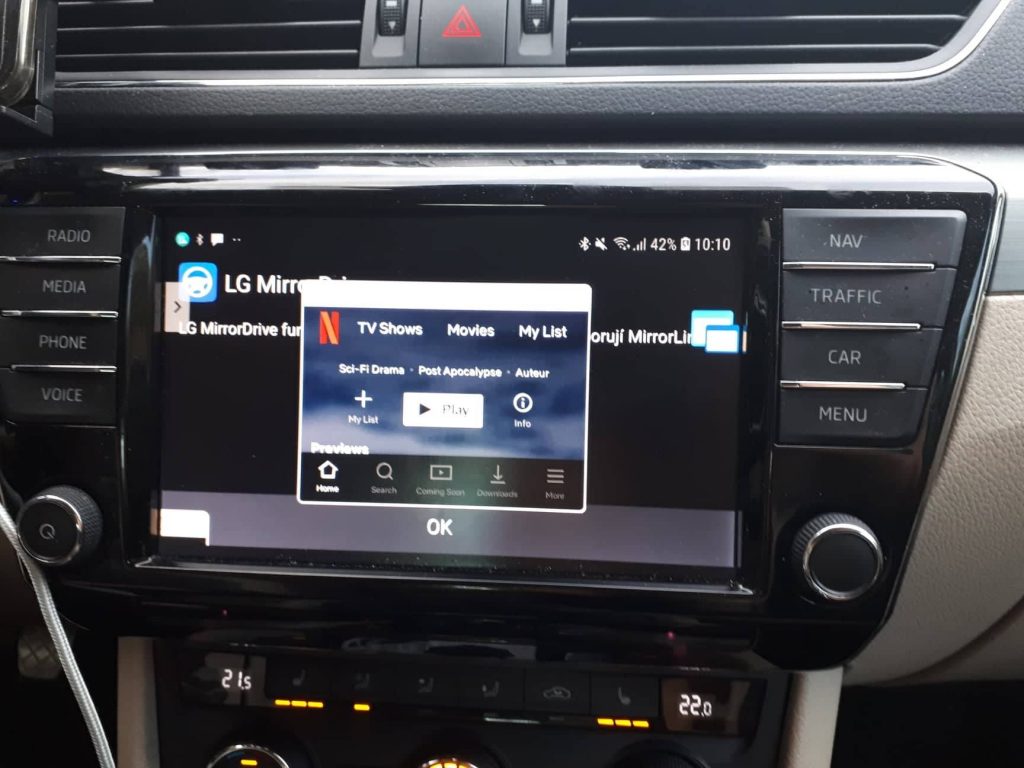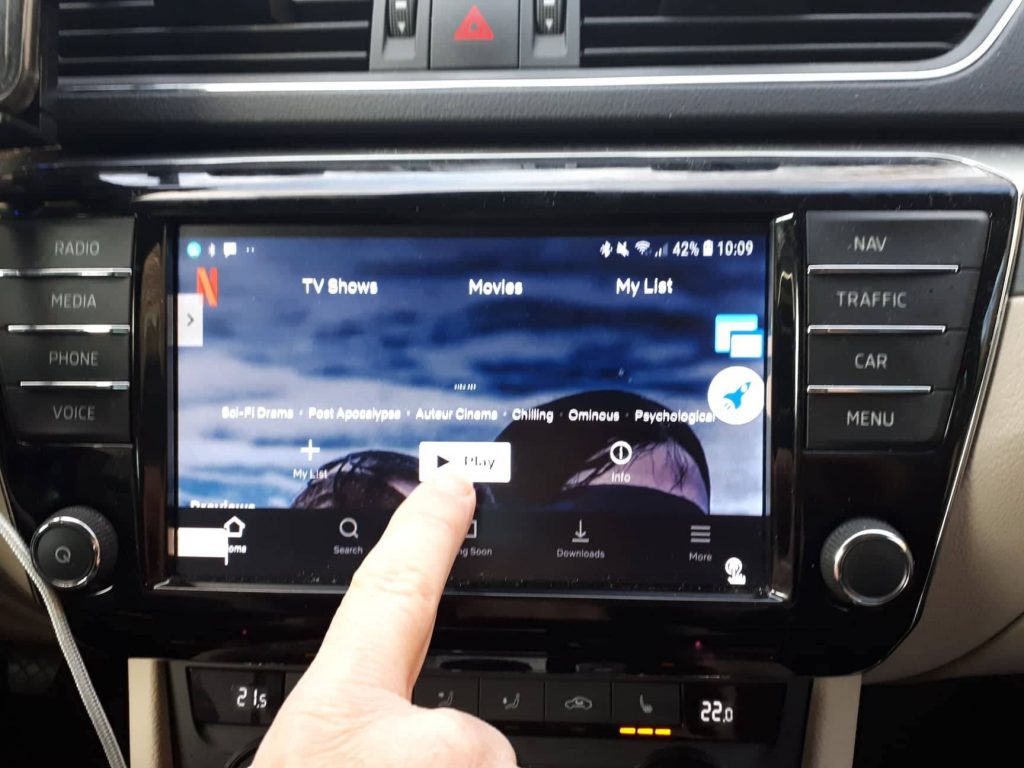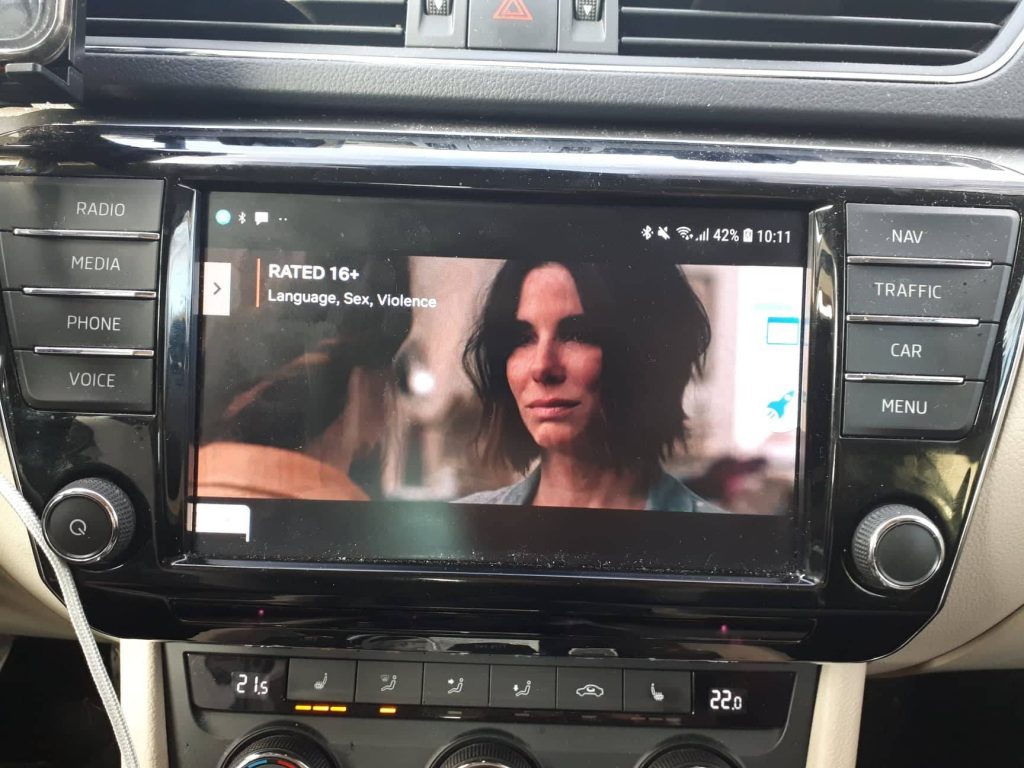 Enjoy watching movies on the infotainment in your car!