The insider insight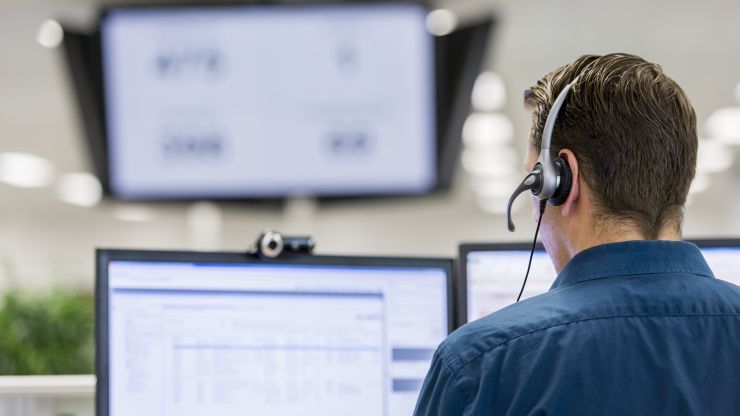 Previous personal post "Where is the next update?" motivated me to share more background information with you.
From first sight, it seems like Floating Apps is just a mobile app, and there is nothing else than developing new features and fixing bugs. There is a truth in this – Floating Apps is indeed a mobile app. However, the development is just a fraction of what it takes.
First, I would never be able to do everything alone. Two other people are even more important for Floating Apps than me. My wife and Miloš are doing customer support so I can concentrate on the development. They are in touch with you daily, including weekends, holidays, and vacations. They always find some time to answer your emails and comments. For your information, my wife is on maternal leave with our two sons, and Miloš has his full-time job. Sometimes, even I wonder how they find so much time to answer all the emails and comments. Some days, it easily takes around 6-8 hours of hard work to get through all of them.
On average, they respond to 150-200 emails, comments, chats on different social networks, uservoice tickets, etc. very single day. Like half of them are complicated and need attention and very customized answer. There is easy math behind it. Just imagine that one single answer would take 2 minutes – 200 answers mean almost 7 hours of work.
Btw, we make no distinction between users of free and full versions and treat all our users the same. Always willing to answer. Always ready to provide accurate and useful information and solve problems if possible.
Maybe, we try too hard, but as we received a lot of emails and comments from our users about "the best customer support" we are highly motivated to keep doing our best.
The customer support is as important as keeping everything in an operational state. That means to be ready to fix any problems on servers as soon as possible. Again, including weekends, holidays, and vacations. I never leave without my laptop to be sure that I can fix all potential problems immediately.
You can't see it, but there are many online services that are essential for Floating Apps to work correctly. For example, YouTube NEW asks our servers to translate video ID to meaningful information. Google Maps asks our servers to calculate a route. Our servers also deliver updated data for YouTube NEW as well as the floating browser's adblock. The floating buddy relies on our servers for downloading graphic materials as well as update scripts that control buddy's movement and actions.
I bet you didn't know how online services are essential for Floating Apps :-).
At this moment, I would like to point out that Floating Apps never upload your personal data, contacts, calendar items, messages, etc. Some data you created by apps like floating notes, etc. can be uploaded to Google Disk if you back up your data, but it never goes through our servers. If not necessary, I'm not willing to introduce any threat to your personal information.
The server incident a few weeks ago showed that keeping our servers in an operational state is an extremely important thing to care about. I'm seriously thinking about buying another server to prevent such problems. More servers mean more work :-).
Well, online services need some development and bugfixes too. It's also a lot of work and a lot of code. Not as much as the app itself, but while the app is just running on your phone, online services must handle thousands and thousands of requests per hour. So you rather think twice about the code :-).
As an addition to the app and essential online services, we also take care of our websites, blog, and prepare more informational channels for you.
Some companies are trying to push their mobile apps with ads and in other, sometimes aggressive, ways. We usually don't do that. Of course, if there is some channel that we can use to share more information about Floating Apps, I use it. I'm proud of Floating Apps, and I want more people to know about it… I know, kind of selfish :-).
Instead of doing "hard marketing", we are trying to educate people and improve their first-time experience with Floating Apps as well as provide tips on many different ways how this app can help them. It's sometimes much more complicated and costs more time and money than just paying for ads, but I feel that this creates more sustainable value.
The last important part – I mean in this post. In reality, there are tons and tons of other routine tasks that contribute to Floating Apps as a whole. – is translating the app. A long time ago, we decided to include translations to as many languages as possible. A lot of people helped us to bring the app to their languages, and we also spend a noticeable amount of money to keep the app translated.
I go through every new translation to be sure that it's good enough. Of course, I can't understand the content – I use Google Translator – but I can see if the translation is close to the original text, contains all necessary placeholders and has a valid structure. I hate that! But as it's critical to keep the translations as good as possible, I invest my time into it.
The problem with translation quality motivated me to invest a part of my time in working on a solution for developers like me. So, if you are an Android developer, contact me please, and you can try my translation platform for single developers and small teams ;-).
I hope that this gives you exciting insight into what a single mobile app needs to work correctly.