Version 4.11 – new Floating Apps for Auto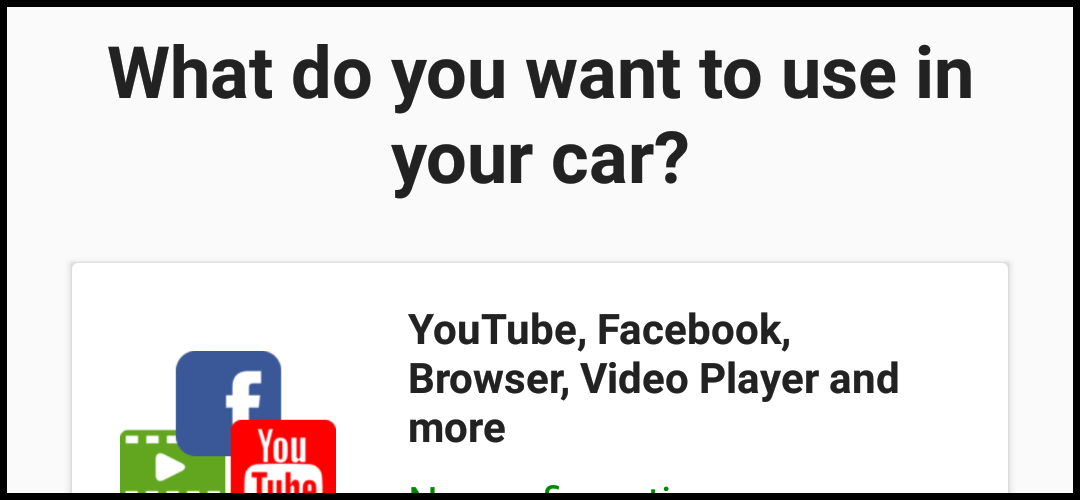 Version 4.11 introduces a lot of changes for Floating Apps for Auto. We've made all of them to streamline the user interface as much as possible and make using Floating Apps in your car faster and easier.
So, what's new?
Running installed apps on your infotainment is now as simple as a single tap; the app does everything necessary for you.
You can now switch YouTube videos to the fullscreen mode over the whole infotainment screen.
The whole app runs in "optimized" mode by default, and many features and options are hidden as they don't make much sense when using the app in your car.
The floating icon and floating buttons are hidden automatically after a short period of time (this behavior can be disabled).
There are new tutorials on how to use Floating Apps in your car with interactive guides for configuring your phone.
We added some colors and change default apps to reflect the most popular apps.
The floating keyboard is shown automatically when some app is opened.
The video player now comes with audio/video synchronization for slower infotainments
And many more improvements (tens and tens of small little changes).
Our main goal was to make the app as easily understandable for new users as possible.
The new colorized and simplified list of built-in apps: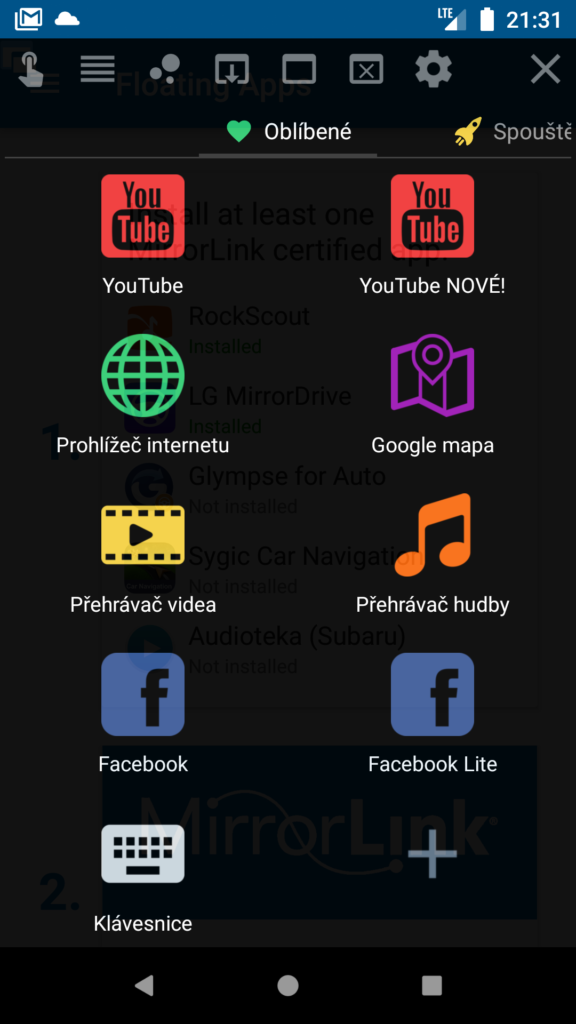 New interactive guide for configuring your phone (only available for Samsung phones):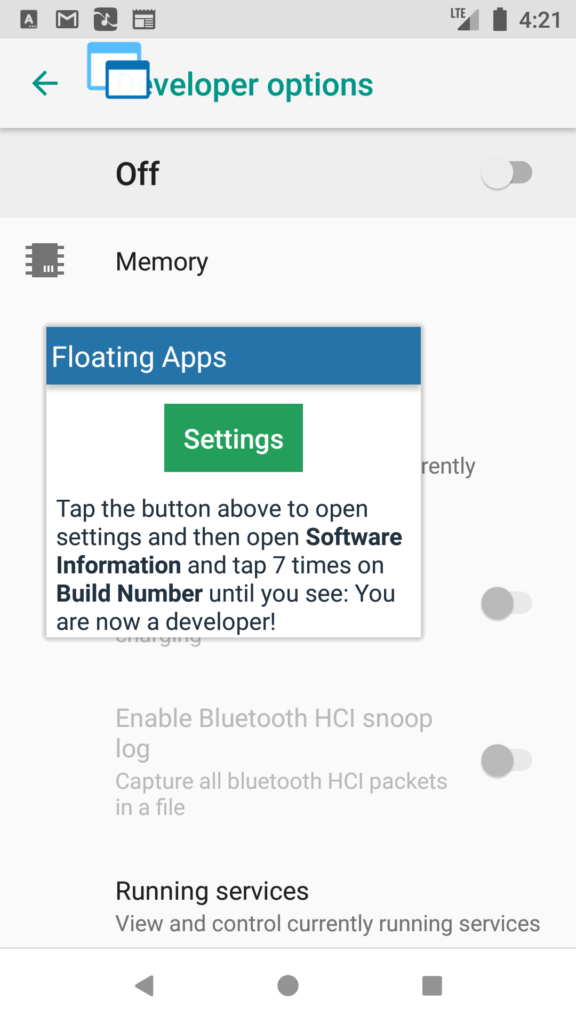 New welcome screen for Samsung phones: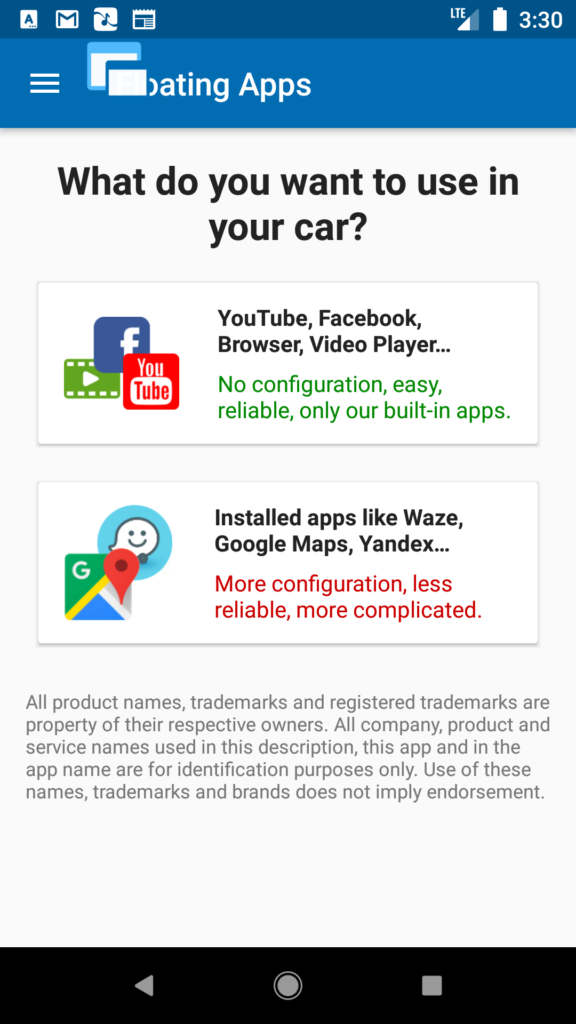 So just go ahead and give it a try! And let us know what you think about it ;-). We hope that this version will further improve your MirrorLink experience!