How to configure new Applications?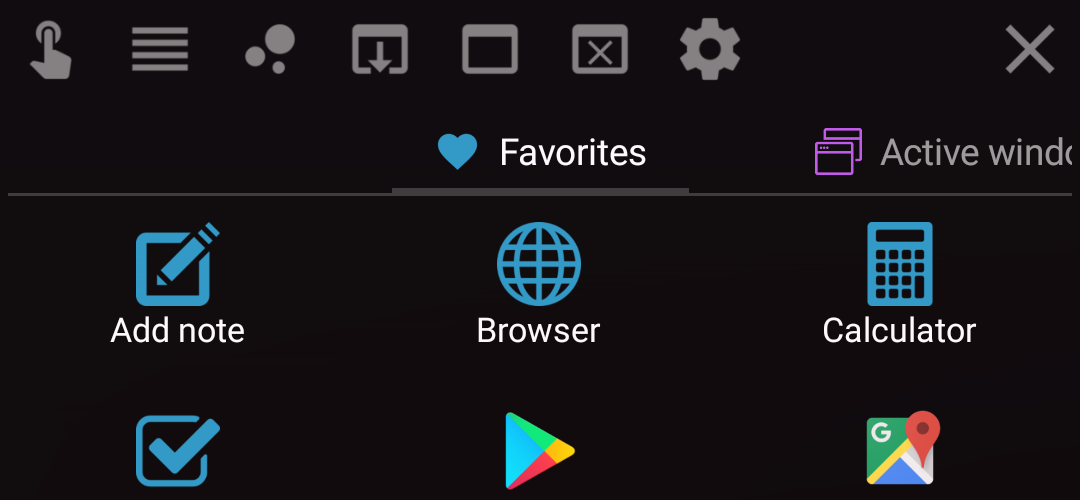 Floating Apps 4.4 brought new Applications. It's more like a floating control center now as it allows to access also notes, lists, counters, bookmarks, files, installed apps and more.
Do you know that you can configure it for your needs?
It comes with preconfigured colors and tabs, but it's easy to change them. There is also fully configurable Favorites tab.
1. Just open the main app and tap Settings in the menu.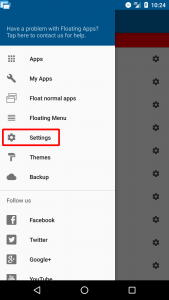 2. In the Floating icon section, you can see a list of tabs for Applications.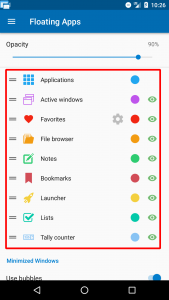 3. You can easily reorder tabs by dragging them by the handle on the left side.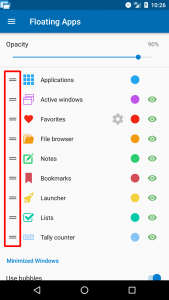 4. You can make invisible those you don't want by clicking the eye icon on the right side.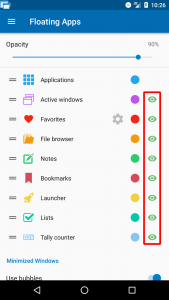 5. You can change color by clicking the colored circle on the right side.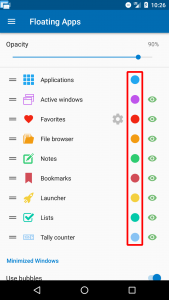 6. For Favorites tab, you can configure the content by clicking the gear icon right of the tab name. Just tap it, and you can add new items by clicking the plus button in the bottom right corner. You can also reorder the items.
So, let's see a bit different version…