All about the new configurable shortcut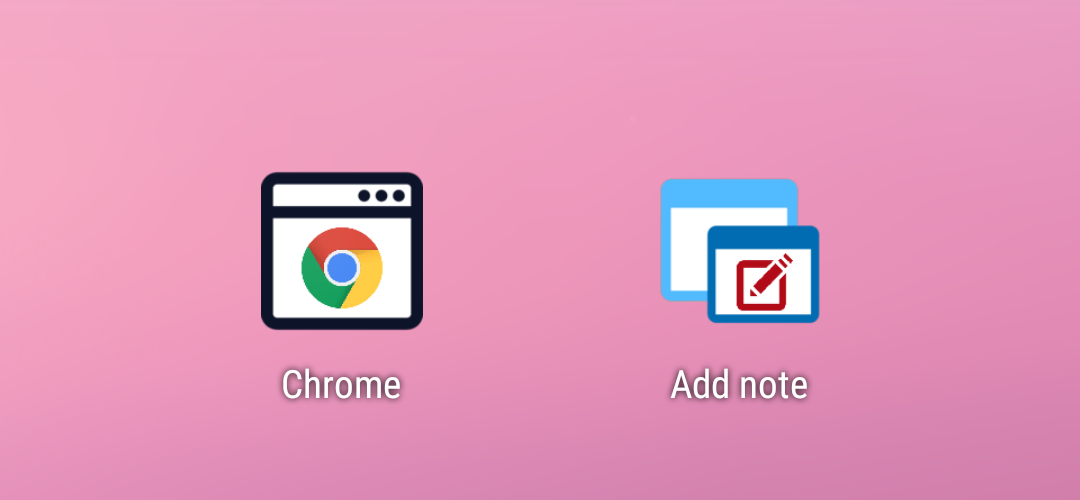 In Floating Apps 4.5, the new configurable shortcut has been introduced and old "one shortcut per app" has been removed. Why the change? To bring more options! Let's have a look at them.
The configurable icon and opening apps minimized
1. Long tap the wallpaper and choose Widgets. Than find Floating Apps widget, drag it and drop on the main screen. Please note, that this may be different depending on your Android version and launcher. Also, you can use shortcuts in menus and automation tools.
2. A configuration screen is shown and you can select floating apps, installed apps or commands. Let's start with a floating app.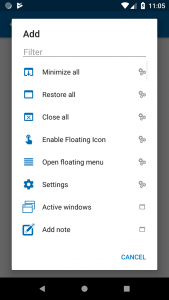 3. You can configure icon and choose whether to open the app in a minimized state by default. And then add it to the main screen.
4. For floating browser, there is an extra option for providing default URL to visit where opening the window.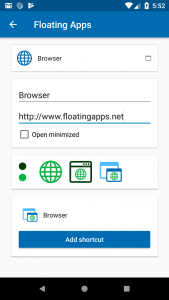 Installed apps with the free-form mode
1. Be sure that you have the free-form mode enabled. Add a shortcut as described in previous part and choose some installed app. Again, you can configure icon and select preferred mode to open the app in.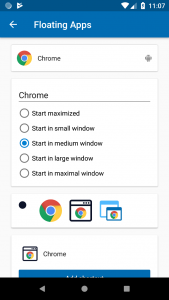 2. Opening Chrome browser (in my case) in a floating window is a matter of one click ;-).
Useful commands
1. Through the new shortcut, various useful actions can be done to easily. The list is going to grow and as for the moment, it's possible to: minimize all apps, restore all apps, close all apps, enable or disable the floating icon, open the floating menu or access Floating Apps' settings.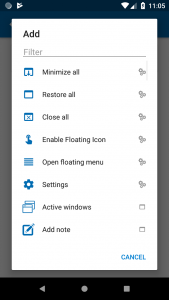 2. Let's try opening of the floating menu. It's very useful when the floating menu is set to be "opened externally".
The floating shortcut is just a small feature, but with a lot of options. Do you like it?