Version 4.9: Browser & Bookmarks improved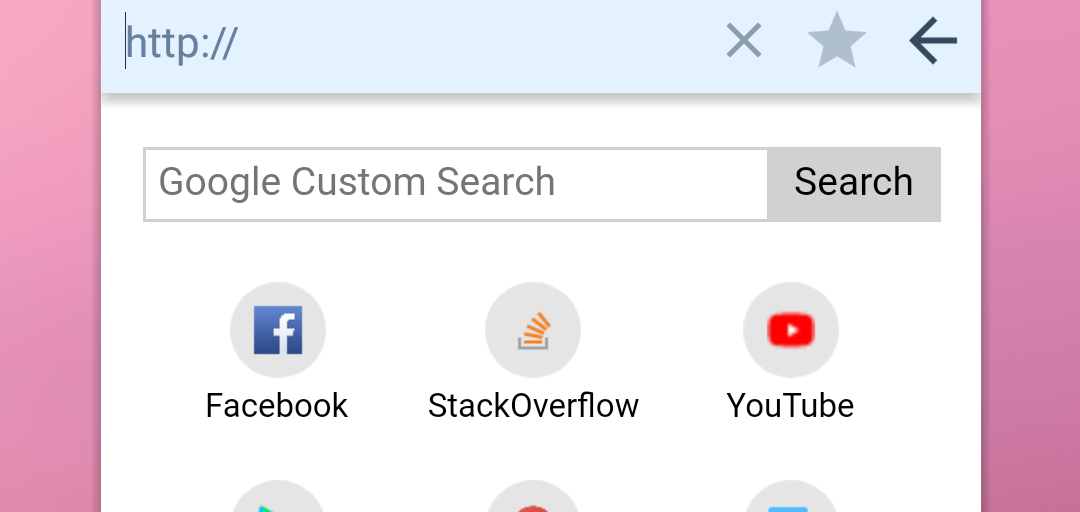 The floating browser is the most complex floating app and it receives new features and improvements with every single release. And version 4.9 is no exception. It's also more tightly connected with the bookmarks app.
Configurable toolbar
Different users have different needs and they use the browser in their very own way. Being able to access the most used actions quickly can vastly boost efficiency. For this reason, you can configure the toolbar according to your needs.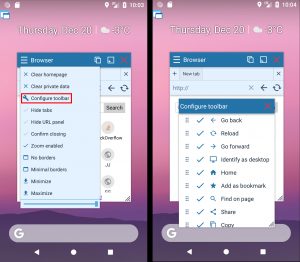 Improved Bookmarks app
The floating Bookmarks are vastly improved adding stars for prioritizing bookmarks as well as icons made from either favicons or Apple touch icons. Also, you can now edit existing bookmarks and change their title and URL.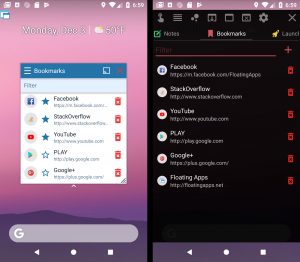 New welcome screen with bookmarks
There is, at least, one reason why to improve the Bookmarks app as described above – to allow a new welcome screen for the browser. You access your starred and the most used bookmarks there!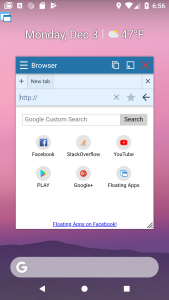 Access back & forward history
Long tap back or forward arrow on the toolbar to access history for the given action as you know it from desktop browsers! This features is not even available on mobile Chrome ;-).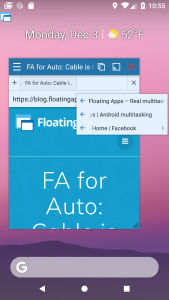 Many smaller improvements
Adds an option to require a confirmation when closing the browser with active tabs.
Adds close button even for the last remaining tab; clicking it opens home page.
Fixes crash when opening the window from web apps like Facebook, Twitter, etc.
Fixes broken option 'Open in browser' in the context menu.
When opening a new tab from the dialog, it's not automatically switched to.
Fixes crash on Android P caused by changes made by Google.
Fixes problem with bookmarks disappearing sometimes.
Adds recent-use sorting of bookmarks also into Applications screen.