Version 4.9: New welcome screen and overal improvements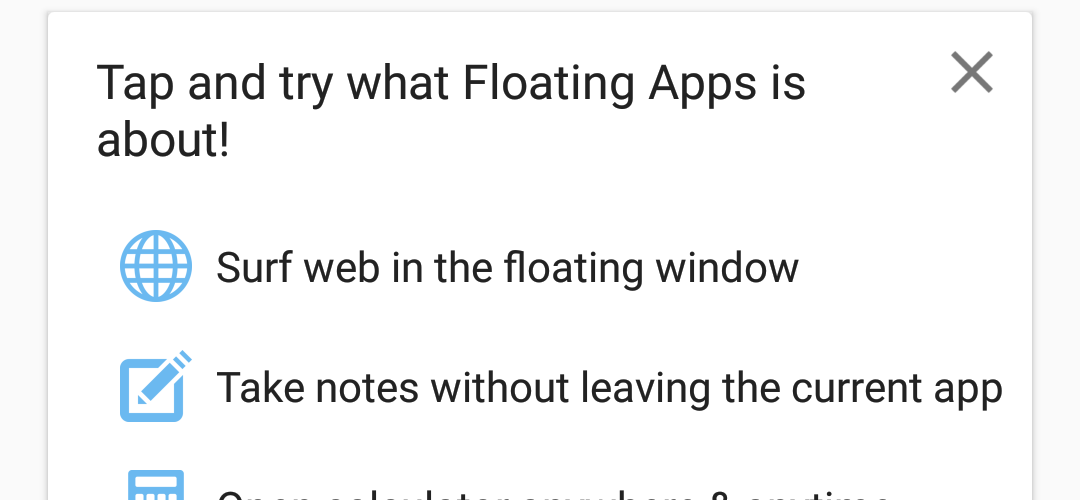 In version 4.9, there are also numerous improvements to the overall system and the main app. Most notably, there is a new welcome screen. You will no longer end up in the list of built-in floating apps but in a nice welcome screen that helps you (and new users) to explore all features of Floating Apps. For new users, there is also a simple presentation of a few things that Floating Apps is capable to do.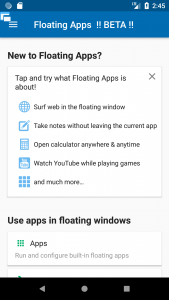 The new welcome screen introduces also all ways how to access Floating Apps anywhere and anytime including the floating menu and the floating buddy. But wait! There is also the floating icon which is somehow hidden in Settings. No longer! It gets its own screen…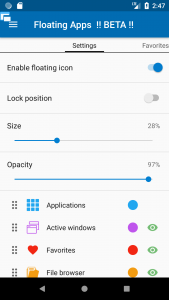 Creating the new welcome screen and own screen for configuring the floating icon brings us to redesign the main menu. It should be now easier to navigate in it even for new users.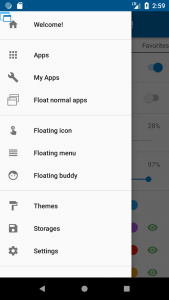 When working on the new screen for the floating icon, we see as more logical to have settings in the first tab and favorites in the second one. To make it "unified", we swaps tabs also in the floating menu.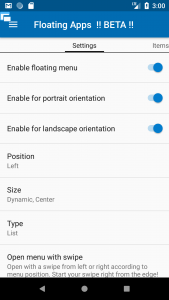 And when working on the floating icon and the floating menu, we also keep thinking about how to improve it (and there are plenty of ideas to be implemented in the future versions). One of the issues we are constantly facing (and the recent blog post shows that we are trying to educate users) is a way how to quickly disable and re-enable the floating icon/menu. So, this option is now available on the main notification.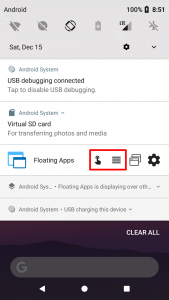 So much settings! Rather keep them safe and backup your data ;-). And backup features is one part that also receives small but extremely important change. The device name used for distinguishing between backups of different devices is now human readable and constant text rather then internal ID that can change when the app is reinstalled (causing so much confusion).
So much important changes… well, is there something small and unimportant? Hell, yeah! A lot of things but one I can recall is the new adaptive icon!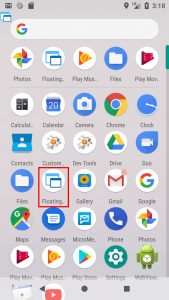 Relative small, but for many users important, is also option to disable bubble closing area that appears when you start moving the bubble.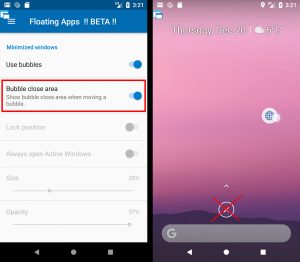 Of course, there are also many boring changes like improved support for Android P and new version of critical libraries that comes with bug fixes (yeah, not all crashes are caused by our code!)… You don't need to know all of them, just trust us that we do our best!
Do you like these changes?