How to enable/disable the floating menu and the floating icon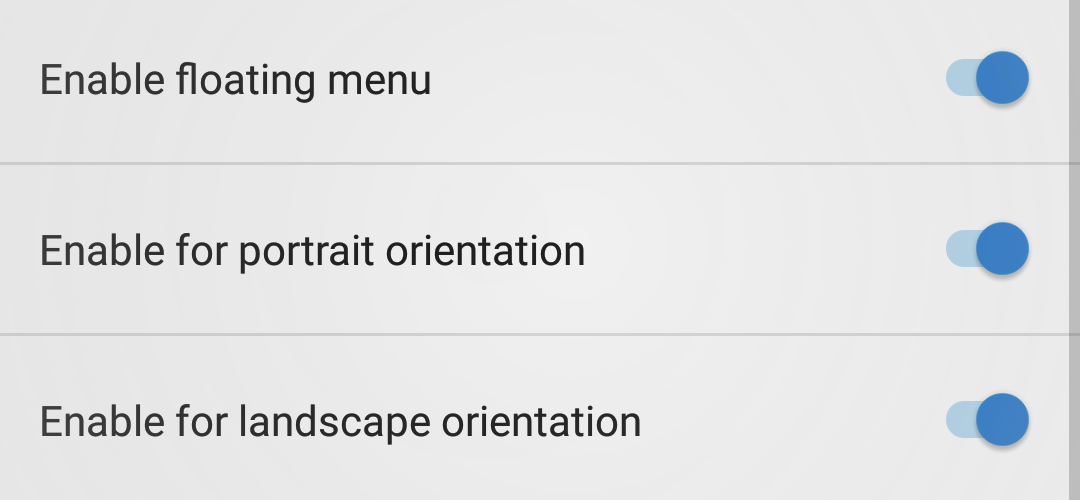 Floating Apps comes with many different ways how to access multitasking tools. From time to time, some of you are struggling with the floating menu or the floating icon interfering with the way you want to use their device. It's easy to configure it for your needs ;-).
Floating Icon
Just open the main app Floating Apps from the app drawer and go to Settings in the left menu. Find Enable floating icon and untick it. Btw, you can also configure opacity, size and the content of Applications here!
Floating Menu
With the floating menu, the process is similar. You just need to navigate to Floating Menu option in the left menu. There are two tabs. The first one is for you to configure what do you want to have in your menu. The second one is the one we are looking for now. As you can see in the screenshot below, there are more options as you can enable/disable the floating menu in the portrait or landscape mode individually.
This is important since, on some devices, the screen width is incorrectly reported and the floating menu may interfere with your apps or system. In this case, it's better to disable it for the given orientation. This typically happens on phones with the landscape orientation and with the menu being on the right side of the screen.
Easy, isn't it?