Version 4.9: Document Viewer, Countdown and toolbars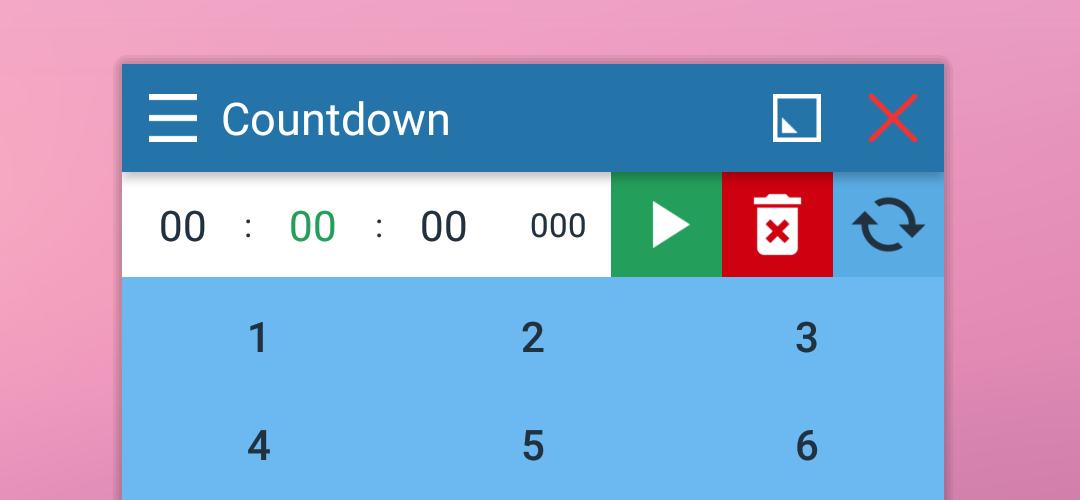 Document Viewer rotates documents and can search in plain text files
Some documents may be rotated and it's not easy to read them. Not anymore!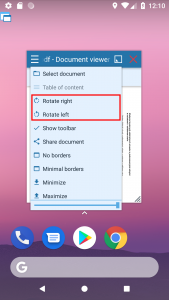 Viewing PDF and DOC/ODT documents is based on external modules and external rendering and for this reason, some features are almost impossible to implement. For example, a search feature. However, viewing plain text files uses different mechanism and search feature is possible and it's part of version 4.9. You can also see a new optional toolbar in the screenshot.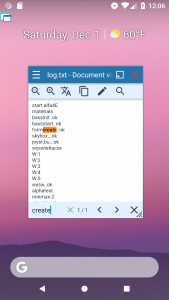 Other improvements to Document Viewer
Adds closing of text viewer when edit option is used.
Adds a system for remembering last opened page for the document.
Adds an optional toolbar with quick actions to the text viewer.
Fixes bugs in the text viewer related to refreshing content.
Countdown reworked!
The floating countdown app has received completely new integrated keyboard for entering desired time. It's easier, faster and more comfortable!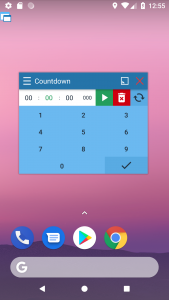 Also, the app asks for a confirmation before closing the window if the timer is running (you can find the same improvement in Stopwatch app too) and sound signalization can be switched to repeated mode, so you are sure to not miss the right time…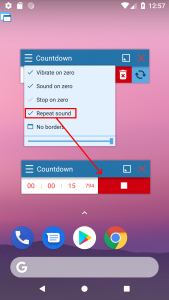 Toolbars everywhere…
An optional toolbar has been added to many floating apps, and so you can access some actions much faster. Of course, you can enable and disable it as per your needs. These apps have the new toolbar:
Facebook
Facebook Lite
Twitter
Google+
Translate
YouTube
My Apps (all URL apps)
Other improvements & bug fixes
Stopwatch: Adds a confirmation before closing the window if the timer is running.
Camera: Fixes problem with incorrect texts.
Recorder: Adds an option to edit a recording name.
Notes: Changes buttons for adding and removing pages to not interfere with the resize handle.
Text Editor: Changes the internal saving mechanism to support longer texts on some phones with limitations.
My Apps: Improves the icon generator for URL apps.
System Information: Adds IP address.